An Insider's Guide To Incredible Diving Sites In Bali
Home to the Pearl of the Orient Seas, Land of the Free and Land of Smiles, Southeast Asia is best known not just for its colorful and diverse culture but also for its pristine beaches and scuba diving spots. For instance, in the Philippines, Dive Magazine's guide on the different diving spots in the country recommends Tubbataha Reef. This is because it has lots of pelagic action with white tip reef sharks, manta rays and whale sharks, on top of more than 600 fish species, 359 coral species, 11 shark species and 13 dolphin and whale species.
Not so far away from the Philippines is Thailand, which also possesses impressive diving spots that any diver wouldn't dare miss. In ExpatBets' guide to Koh Tao they mention how it is one of the most popular diving destinations in the country for tourists and locals alike. Perhaps the most famous site is the Chumphon Pinnacle, as it is great for advanced divers who want to explore several pinnacles and underwater boulders. They will also see batfish, barracudas, potato groupers and Leopard Sharks. Of course, just like the Philippines and Thailand, the beautiful island of Indonesia will also stun you with breathtaking diving spots, and in our opinion may even be better than the above two countries. Here are some of the top diving spots:
Padangbai
If you are the kind of diver who loves taking underwater photos, then Padangbai will be a great diving spot for you. This amazing destination situated in East Bali is peppered with diving sites that are frequented by reef sharks, various rays, pelagic fishes and large schools of fish. As highlighted in our previous post 'Five Best Diving Experiences In Bali', one of the activities you wouldn't dare miss when you are in Padangbai is the wonderful night diving experience in the Blue Lagoon. You'd be delighted with the numerous critters that come out at night such as octopuses, cuttlefish and crabs. You would also be able to see, up close and personal, the endless variety of macro life and, if you are lucky, the famous Spanish dancer and the very rare Cat Shark and Wobbegong sharks.
Menjangan Island
If you are looking for a diving spot that is both remote and is still unspoiled by excessive tourism, then Menjangan Island, which is hidden away at the north-west end of Bali, might just be the best place for you. Thanks to the relentless conservation efforts of various stakeholders around the area since 1917, the island's coral diversity and overall ecosystem are in great shape and vibrant even in shallow waters. This makes it a great location for those who are traveling with non-divers, as they can enjoy other underwater activities such as snorkeling. The beautiful island also has something in store for thrill-seeking and experienced divers. Conquer the famous Dream Wall of Menjangan Island which is up to 40 meters deep and home to different kinds of fish such as the surgeon fish, batfish, as well as the odd groper.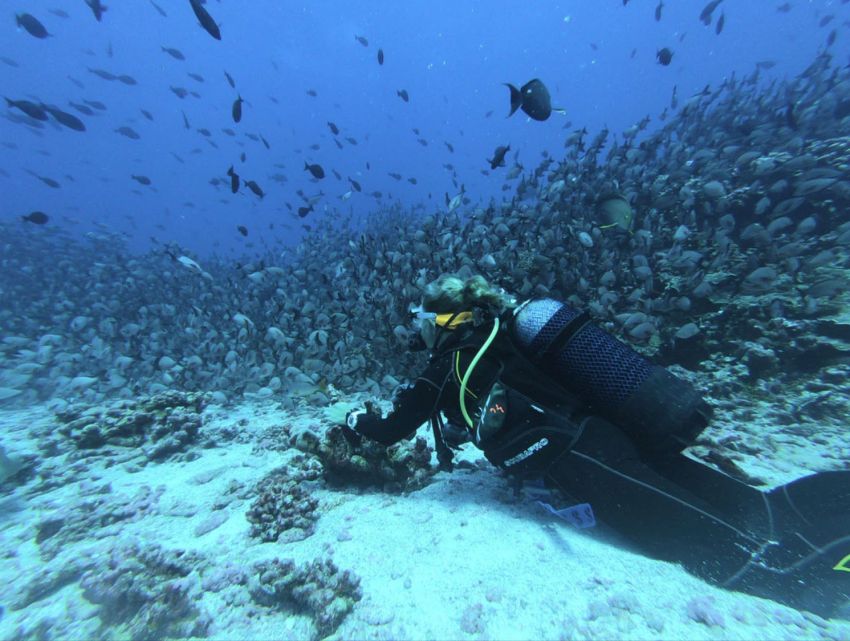 Nusa Islands
If you haven't yet seen any manta rays in your previous diving experiences, then we highly suggest that you visit Nusa Islands. As explained by an article in The Sandy Feet, the colder, nutrient-rich waters around this group of islands create a perfect feeding and cleaning ground for manta rays. You can practically see them all year round. Aside from manta rays, you can also look forward to the ginormous Mola Mola Sunfish that rise up to the surface during the months of July to October to visit the cleaning stations scattered around the area. Off of Nusa Penida, is another popular dive site Crystal Bay, which is reserved for experienced divers due to the strong and downward current.
What's your reaction?
0
Cool
0
Bad
0
Lol
0
Sad