Fantasea Housing for Canon G15
FANTASEA LINE
When I am walking the dry land I usually take pictures with my Cannon D40. Over the years I collected nice selection of macro, tele and wide lenses so obviously it was quite tempting to consider to take this nice set under water. But if one is not willing to spent thousands of euros on custom made aluminium housing than you need to by able to make some compromises. So I did.
Get the best deal with Fantasea
Not even a month ago I bought myself Cannon G 15 first compact since ten years and I have to say the the optics improved greatly since my first Powershot somewhere in the beginning of the new millennia.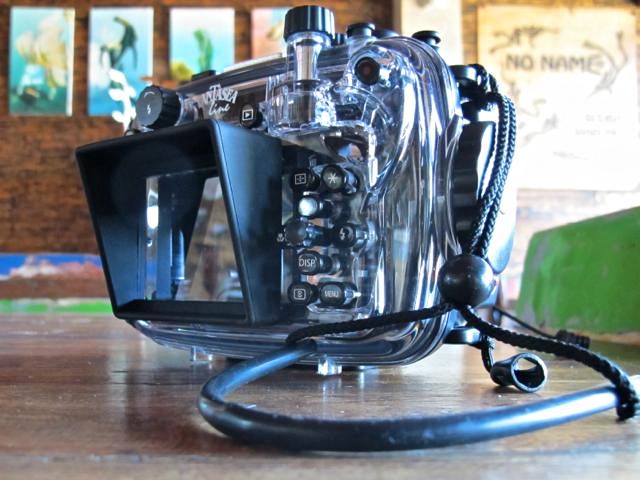 G 15 is great camera for its size and the performance is everything but disappointing. Actually buying camera was the easy part because than my real troubles started. Somebody calls it decisions : decisions and the process of taking one with the housings was not so easy as it was with camera it self. I have read so many reviews, search the internet, talked to my friends but the only thing what I decided after all this research was that I do not want the original Cannon Case. The buttons were apparently getting stuck only after few dives and most of all you do not have the direct access to all camera controls and functions. If you are a dive instructor or dive guide it is not only the size of the camera what you have to consider but the speed of accessing the control buttons too as your time on the object may be more than limited. First time I had seen Fantasea housing I was not really sure. The price was around 500 US Dolars and it was still just plastic housing. Than I looked on aluminium ones from other brands like Recsea and Nauticam and I realised than 500 was actually not a bad deal. Yea housings are expensive! So if you are going to get one make sure it is worth the money. That is probably the reasons I said no to cannon and Ikelite. One lacks the control options and the other is big box not easy to handle. Than I spent few days with my plus and minuses and at the end I decided to go for Fantasea. My points were obviously the price which was more than half compare to other advance cases but for the money it was still offering all the control access advantages same like the more expensive aluminium ones.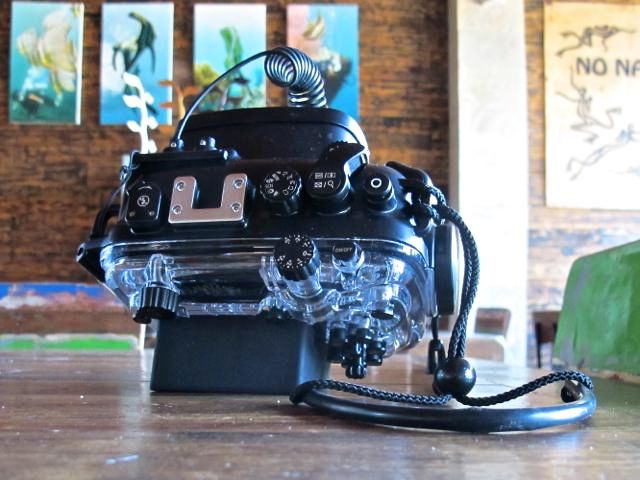 With Fantesea housing I got clearly marked camera controls and function within the reach of one hand, removable double fibre optic cable connection, increased depth ratio to 60 meters, shock resistant system, ergonomic design ( not like the Ikelite one ) and especially double O-ring seal and built in leak detector. In the box you will as well have removable diffuser, silicon and screw driver for the optic cable mount. I had the housing with camera so far on maybe 15 dives and I have to say it works great. You can access all you need really fast and easy. Changing the aperture or shutter speed never been so easy on any Cannon housing I was using before and I so appreciate being able to get rid of the velcro for my strobe. Housings sits in my had comfortably and together with the sea & sea YS – 01 strobe is just a hint negatively buoyant. Well so far I'm more than satisfied with my choice and I would recommend this housing to everyone who wants something better than the Cannon housing or Ikelite but not so expensive like Nauticam or Recsea. I wish you good light and lots of fish. Some of my pictures taken by Canon G 15 and Fantasea Housing with Sea and Sea strobe YS – 01
What's your reaction?
0
Cool
0
Bad
0
Lol
0
Sad