Bali Trips – Kastala Trekking
Happiness in Bali walks on busy feet
Bali is known for its numerous stunning nature sceneries, especially the typical terrace rice fields. Howevever, many of them tend to be quite crowded and touristy. If you a nature lover looking for something rather off the grid, we have some good news for you! Kastala Trekking is a trek in the east part of Bali island, realy not that far from Padangbai known for its Bali diving.
Bali rice walk
The journey takes between 2-3 hours and will leave you amazed by the stunnig rainforest, spectacular rice field with farmers busy taking care of their harvest, as well as one of the most unique traditional willages in Bali.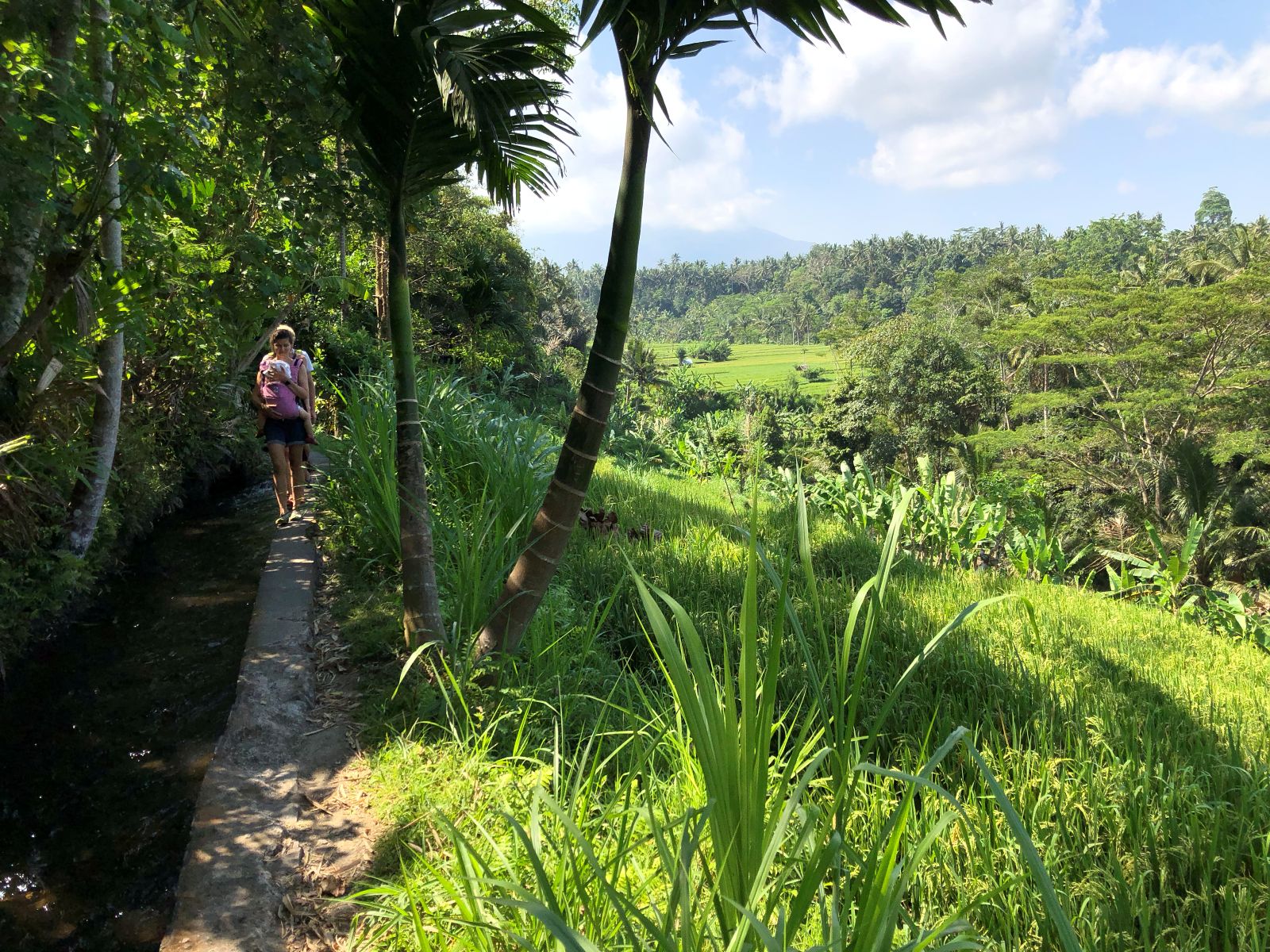 You start this Bali trip by crossing the river by the bamboo bridge, which can easily remind you of some Indiana Jones movie, and continue through wild balinese rainforest full of exotics plants and trees. Every nature lover will definitely enjoy this part as you will see almost all possible shades of green colour.
From there, the path leads to the splendid terrace rice. If you are first-time visitor in Bali, seeing such notorious landscape is a must. Besides that, you can observe the daily life of farmers, quietly working on their rice fields. If you are a passionate photographer, this place will provide with picturesque views on local people using their cows for plowing the land. Moreover, you will be stunned by the beautiful view on active volcano Mount Agung that unfolds right in front of your eyes.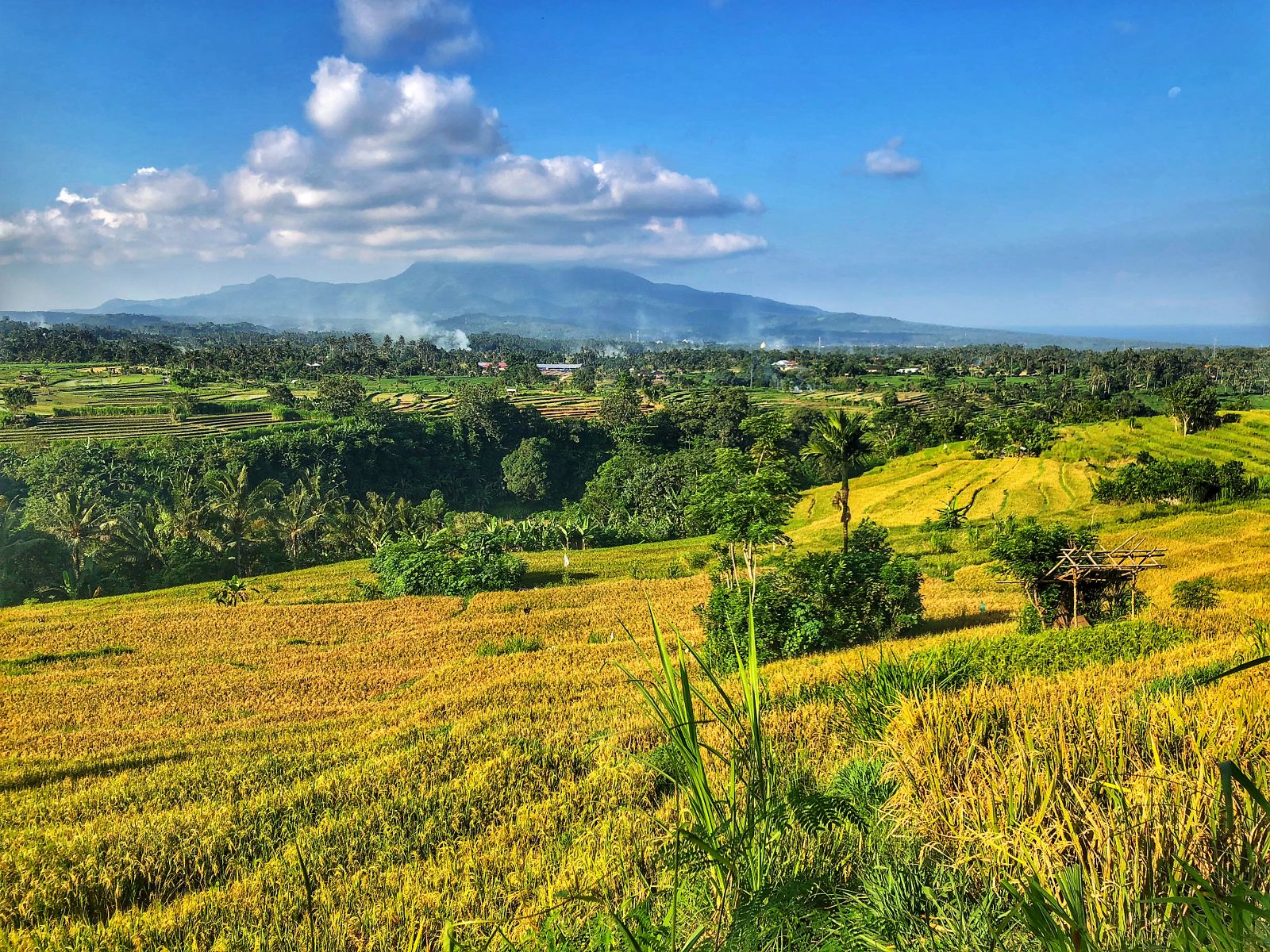 Place in Bali where the time has stopped
The trek finishes at the Tenganan willage inhabited by Bali asli people, which are one of the few communities not ifluenced by Javanese priests. Thus, they managed to keep the original, strictly Balinese traditions. You can easily notice that the traditional houses as well as temples look different from others in Bali. Another thing that makes this willage extraordinary is weaving. This traditional way of making clothes can be found only in two places in Indonesia, and is inherited from generation to generation. The colors used on fabric are strictly natural, coming from roots of the trees, and some centuries ago even from human blood. If you are interested in the original Bali culture and traditional way of life, this is the right place in Bali to visit.
What's your reaction?
0
Cool
0
Bad
0
Lol
0
Sad